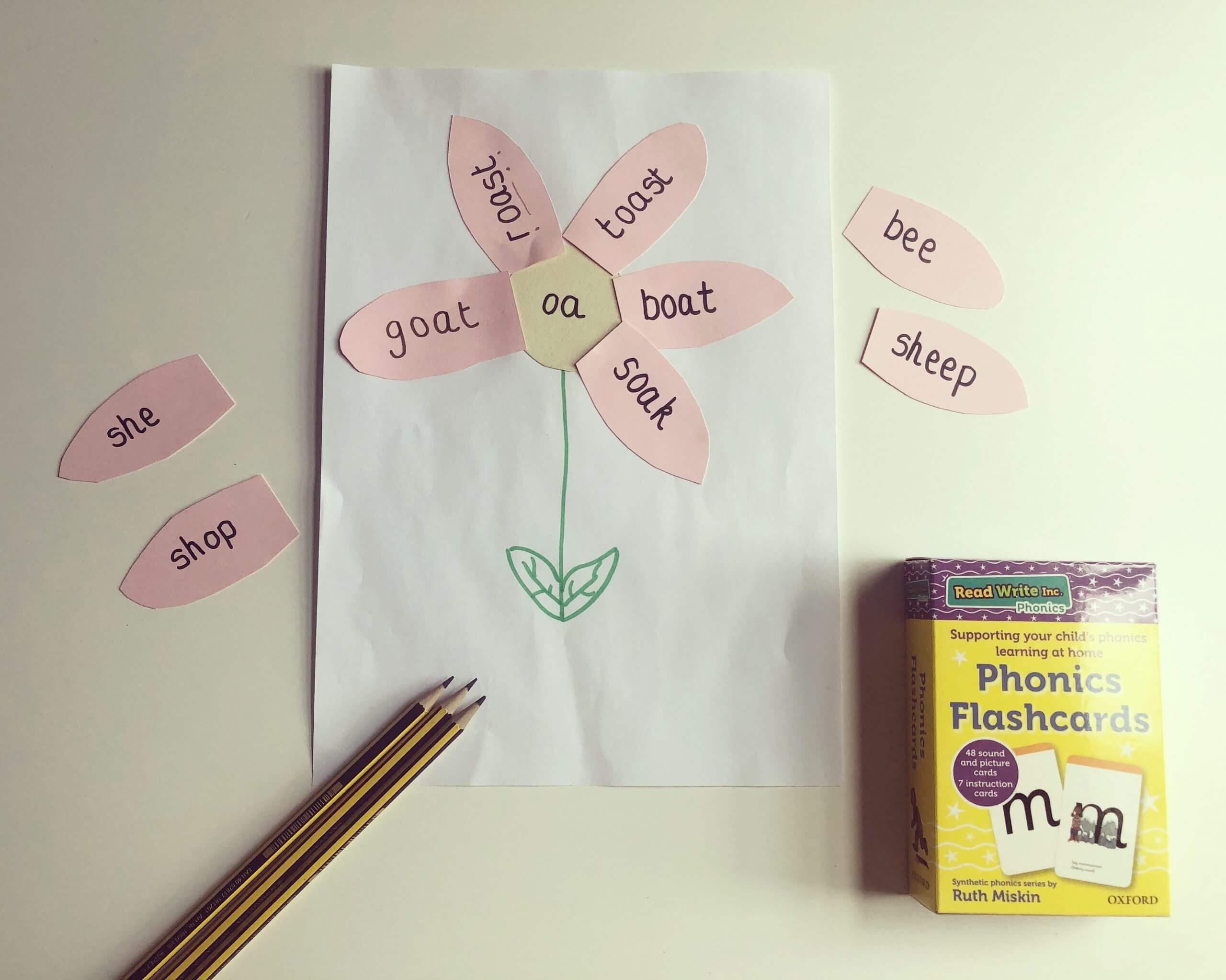 Phonics Flowers are great for developing children's phonic knowledge and support their reading and writing. It's one of those activities that we constantly come back to as its so easy to extend and adapt.
For this activity you will need:
Paper (colours optional)
Scissors
Glue (optional)
Pens/pencils
Preperation
Draw or cut out a circle for the middle of your flower, if cutting out then stick this down on another piece of paper and right a trigraph of digraph on it. Next prepare your petals by writing words containing that sound on them. You can either cut these out yourself or get your child to as part of the activity. (This well develop there fine motor skills)
Implementation
Get your child to match all the petals to the right flower and then stick them down. Once all the petals are in the right places get them to read the words. Supporting their sounding and blending and adding to their word bank.
To make this more challenging or as a follow up activity encourage your child to write their own words using the trigraph or digraph in the middle of the flower. (Helping to develop their spelling and practice letter formation).
To finish if you have used white paper/card let them get creative and decorate their flowers.
Share your phonics flowers with us over on instagram.