Welcome bath to another week of Living Arrows.
Last week past by much the same. I worked all day Monday to Thursday and then we went for a evening walk once we were all home with Olivia on her quad bike.
On Friday I had a day at home with Olivia. We did some home learning in the morning and then spent the afternoon in the garden burning off energy on the trampoline and playing various games.
Saturday was another day mainly spent in the garden. Olivia's favourite place to be is outdoors. Throughout the day more and more toys end up out there, which of course she doesn't want to help tidy up at the end of the way.
On Sunday we had a few jobs to do, including a food shop and went for a longer walk which is when this weeks photos were taken.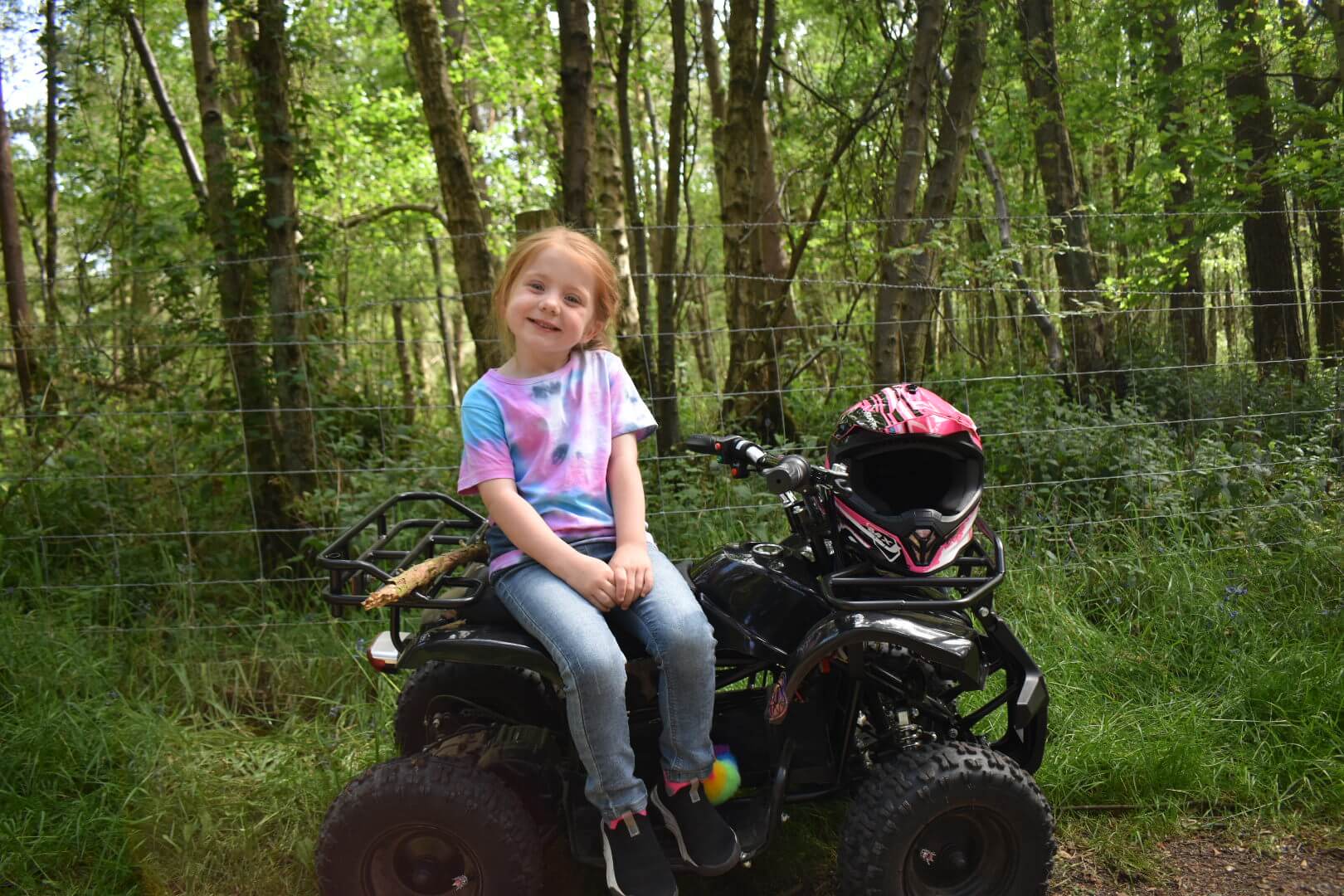 Her confidence has grown so much of her quad and two weeks on from her birthday she still loves going out on. I was worried that the novelty was going to wear off, I know its still early doors, but so far she is still loving it. It also means that we can get the daily walk done quicker and with a lot less moaning.
She love going on the longer walk that we do, each time stopping in several places and requesting to have her picture taken.
Have you been getting out for some daily exercise or opting to stay home?