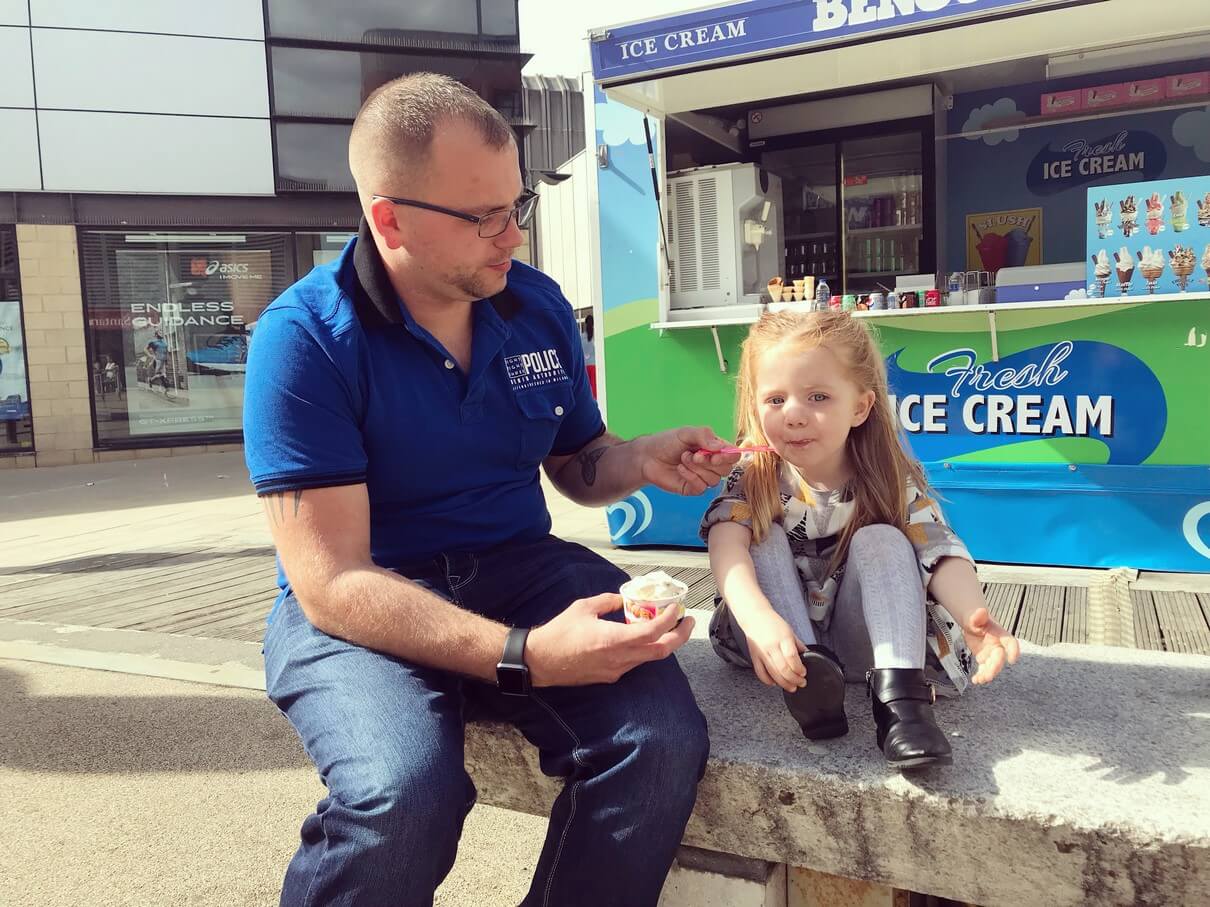 Welcome back to another week of Living Arrows.
Each week I link up with Donna from What The Redhead Said to share not only favourite picture of Olivia from the week just gone but a little bit about what we have been up to.
Last week has been a busy one for us but without much going on for Olivia. With our holiday now fast approaching its been all about getting organised and picking up the last bits from the shops.
She has been so good. Even when we ended up spending most of the weekend at various shopping centres. Sunday's shopping trip is when this weeks photo was taken.
She had spotted the ice-cream van on our way into the shopping centre and we promised that she could have one on the way back to car. She knew exactly what she wanted and couldn't wait to tuck in once we had finished shopping.
It's funny how there tastes change as she never used to like ice-cream but she know loves it! She is rather excited about the prospect of having one every day whilst we are on holiday.