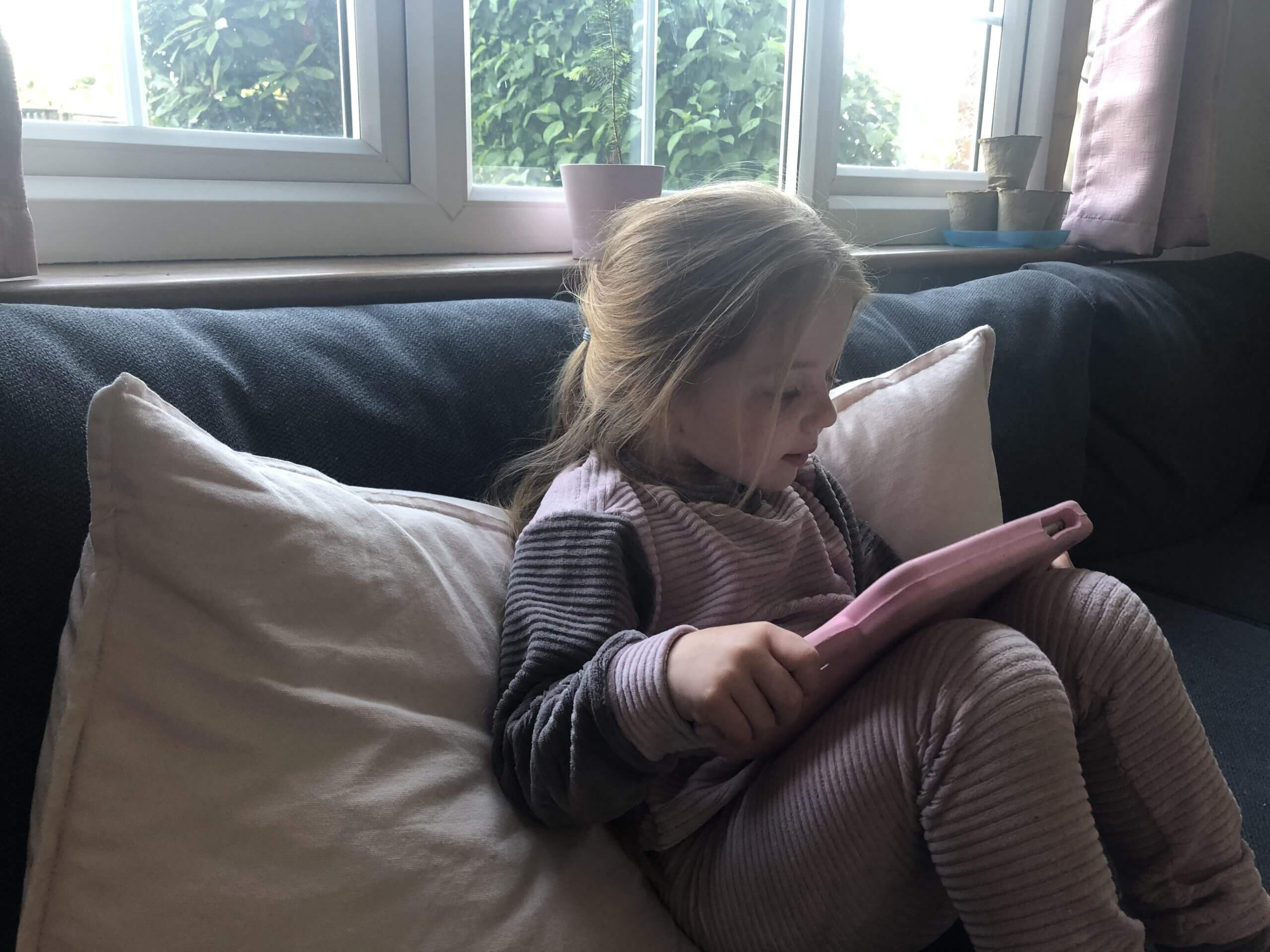 Welcome back to another week of Living Arrows.
The last week has gone by much the same. Adam and I continue to work full time as we have throughout lockdown and Olivia has been coming to work with me.
She is doing so well at sticking to the procedures that we have in place and keeping a safe distance from others. Its such a double edged sword, I'm proud of how well she has adapted but at the same time its so sad that our children are even having to think about how close they are getting to others.
Although the changes to daily exercise came into place we still haven't ventured away from our local area. Instead deciding to spend time at home which is where this weeks photo was taken while Olivia was having some chill time after dinner.