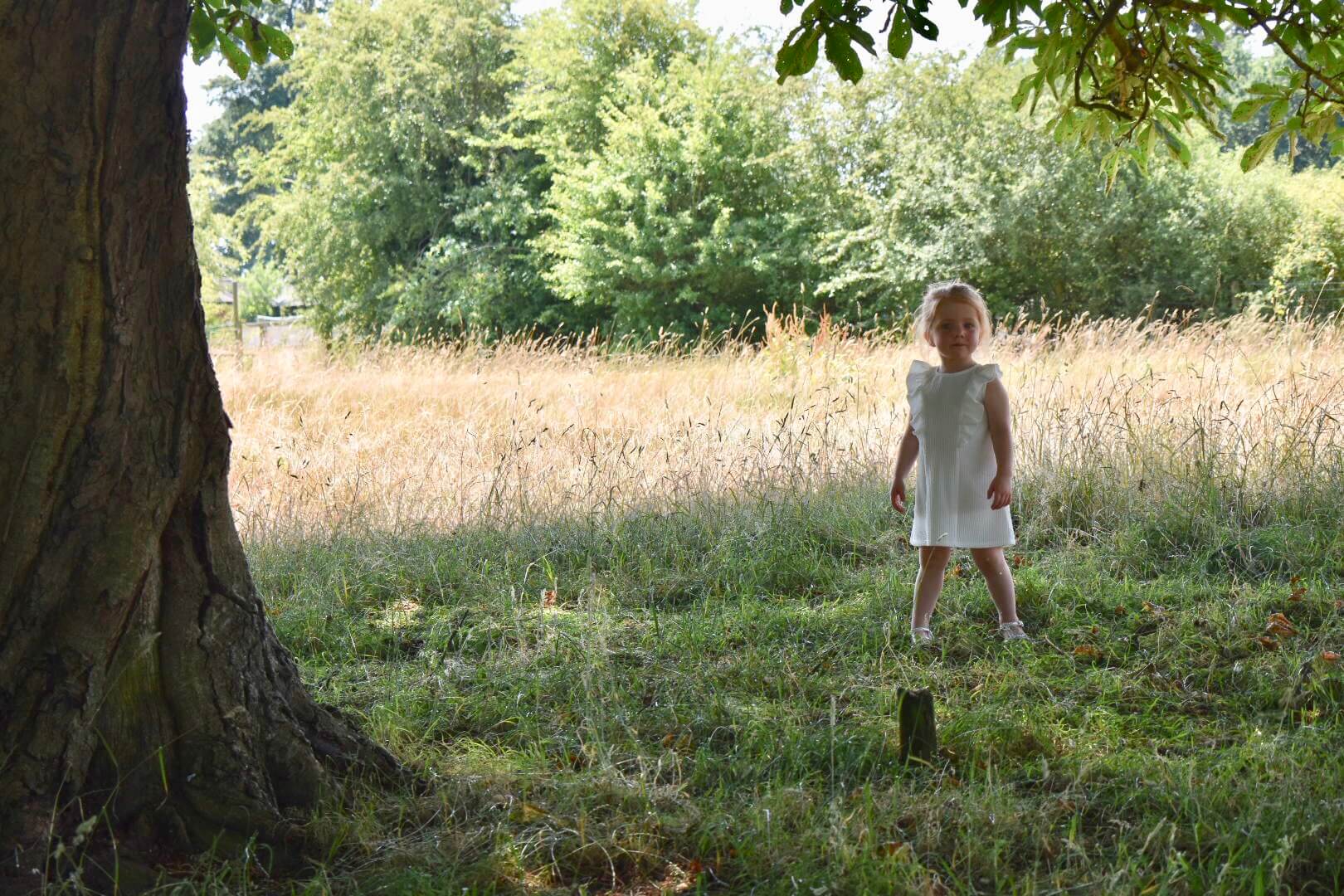 Monday is upon us which means it's time to share this weeks living arrows.
Every week I link up with Donna's Living Arrow and share my favourite photo, or sometimes two, of Olivia from the week just gone.
This weeks photos come from a little adventure the two of us had in the field behind where we live yesterday whilst Adam set the paddling pool up in the garden for her.
Aside from the moans that the dry grass was hurting her legs we had lots of fun exploring. We hid in the wild flowers and chased each other around the trees until we were hot and needed a dip in the pool.
I must admit that I was very impressed that her dress was still white when we got home too.
She is in her element now that all of her chicken pox have scabbed over and that she is able to get out and about again.