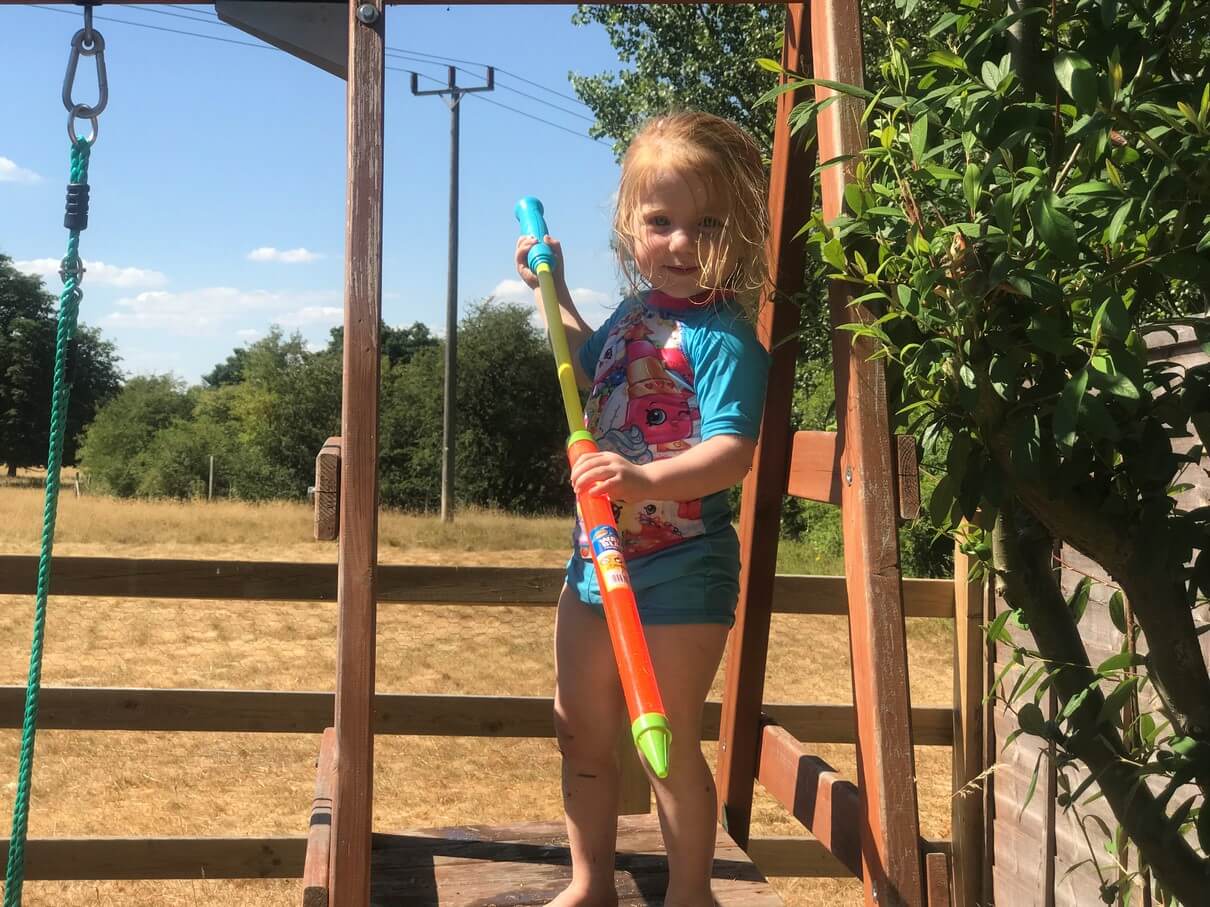 Every week as part of Living Arrows I share my favourite photo or two of Olivia from the week just gone.
This week photos, like most, where taking yesterday. Nothing like leaving things to the last minute.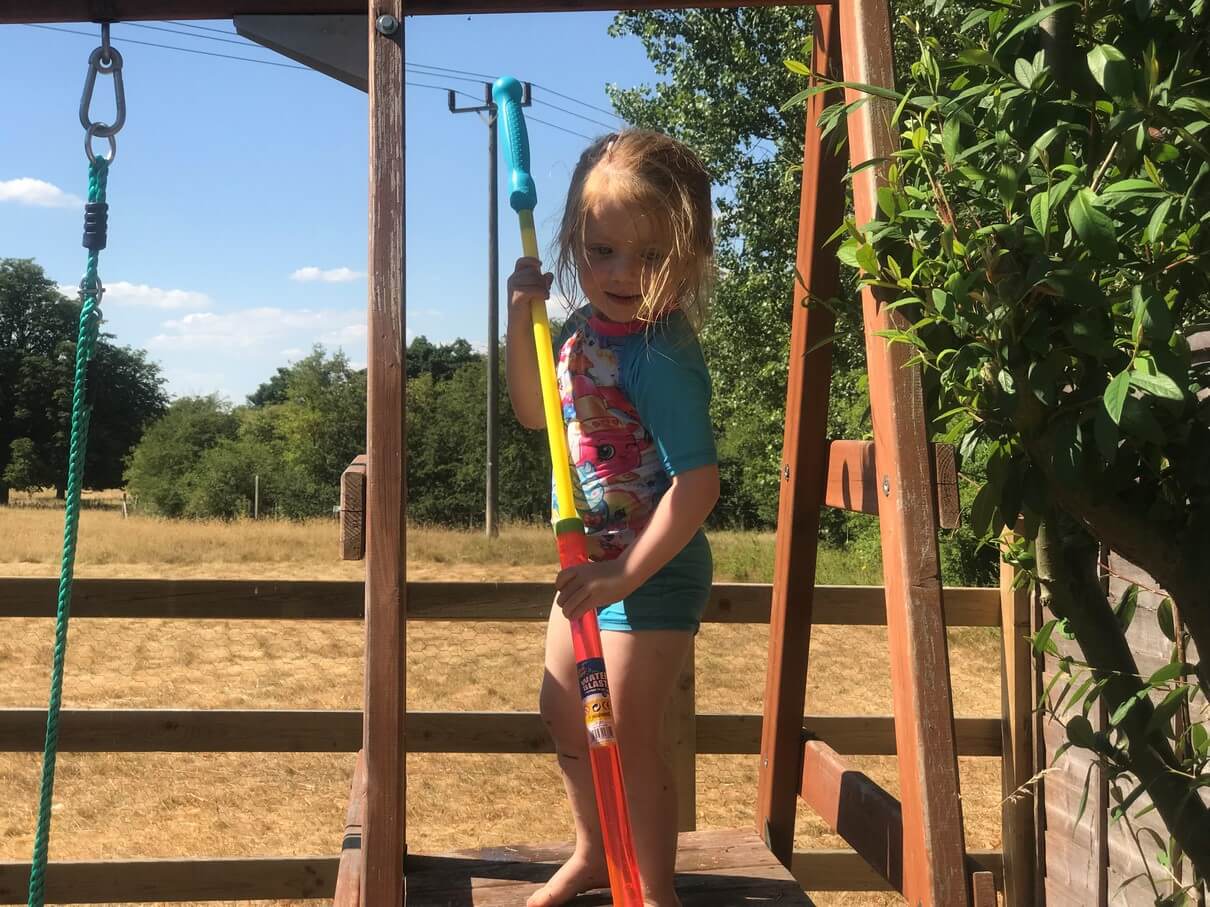 Olivia was having a great time in the garden I quickly grabbed my phone to capture the fun. We had been out shopping in the morning and brought her a new water squirter. Soon we were all chasing each other around the garden and having a family water fight.