Welcome back to another week of Living Arrows.
A weekly link up with Donna from What The Redhead Said where I share my favourite photo's of Olivia from the week just gone.
This weekend we ventured to Staffordshire to stay with our friends and see my goddaughter. Even though there's two years between them the girls had a lovely time playing together.
As well as getting every single toy out they went in the hot tub and enjoyed a visit to Birches Valley. That is where this weeks pictures were taken.
Before following the Gruffalo Trail they enjoyed playing on the swings and slide in the lovely park. Allowing them both some time to burn off some energy.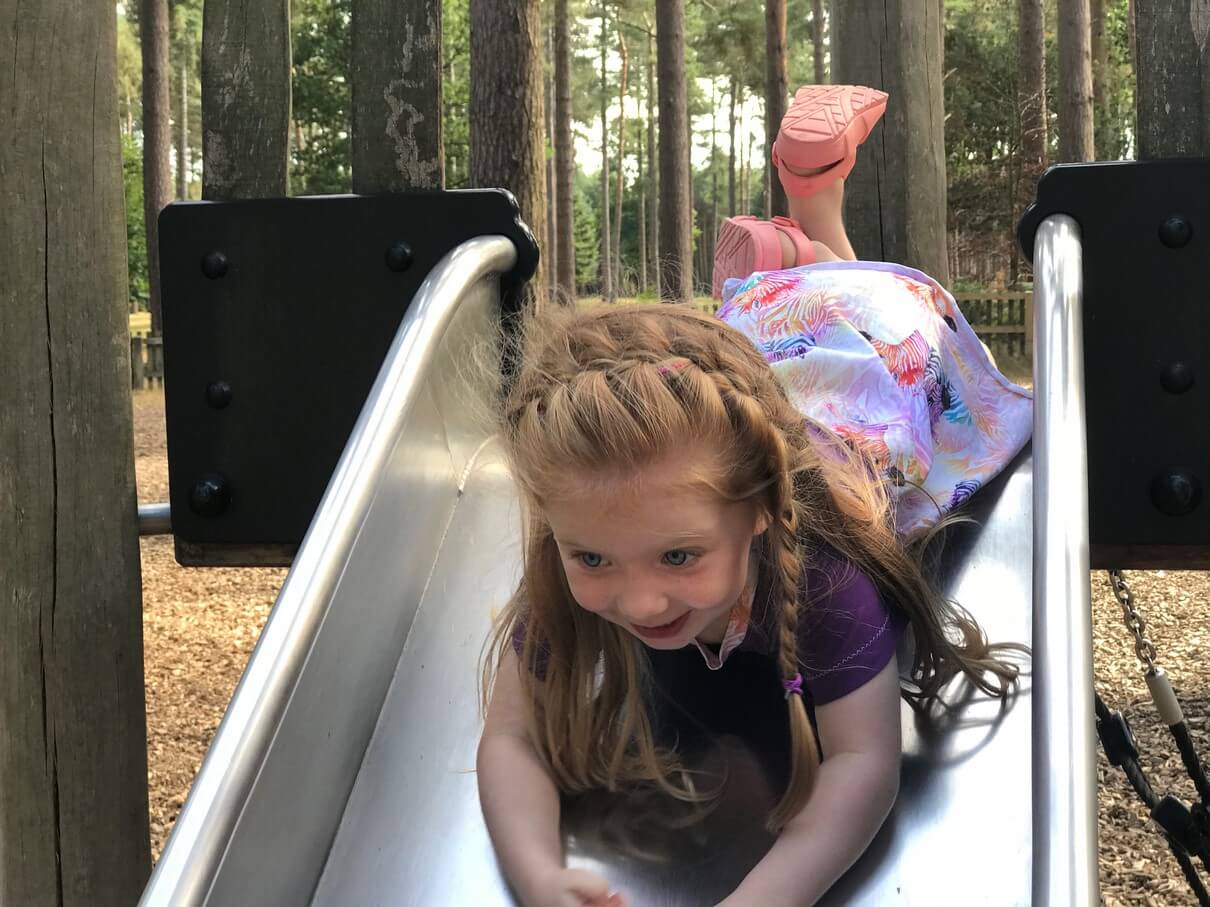 Although, like when we last visited I think that the little fairy doors were definitely Olivia's favourite part. She a put some pennies in each of the door, making a wish that Evie Elf would come for ever.
I was rather surprised to hear the mention of our Elf on the Shelf as Olivia has spoken about her since the beginning of the year. Im now thinking that maybe Evie could make a little come back. Maybe for our holiday that we have coming up at the end of September.