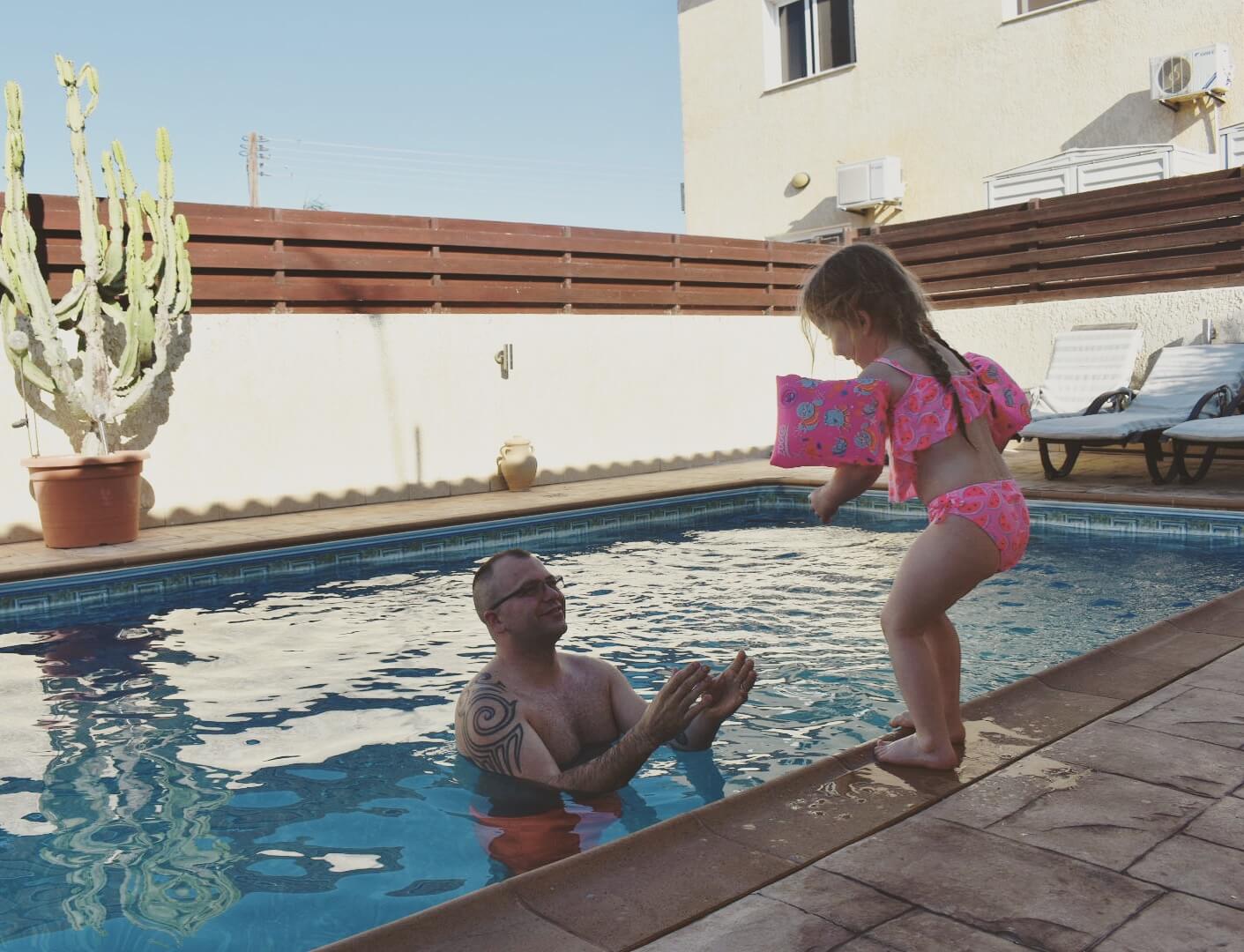 Welcome back to another week of living arrows.
Each week I link up with Donna from What the redhead said to share my favourite photo or two of Olivia from the week just gone.
This weeks photo was taken on the first day of her holiday.
As soon as she got up Olivia wanted to go in the pool. Although her lack of confidence in the water soon became apparent with her clining to Adam.
But come the end of the day was jumping in from the edge and swimming lengths of the pool with just the aid of her armbands.