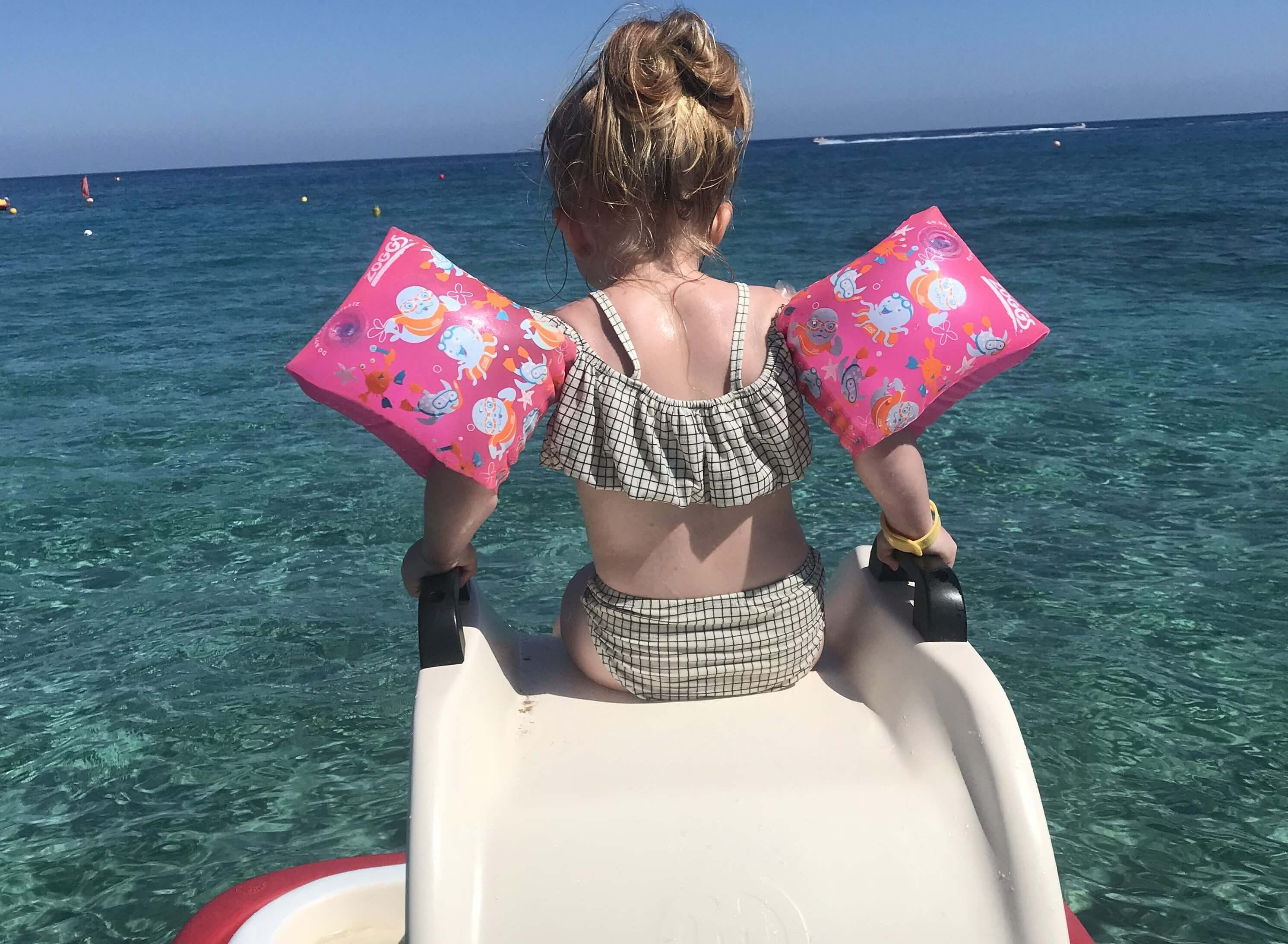 Every week I take part in Donna's, from What The Redhead Said, Living Arrows.
Living Arrows is a place where you can share your favourite photo of your child/children from the week just gone.
This week week I'm a little later than usual posting but I have been spoilt for choice of photos.
Last week were enjoying the sunshine in Cyprus. It suddenly hit me during our holiday just how grown up Olivia now is. With some of the things that she comes out with and the way that she acts I often have to remind myself that she is only 3.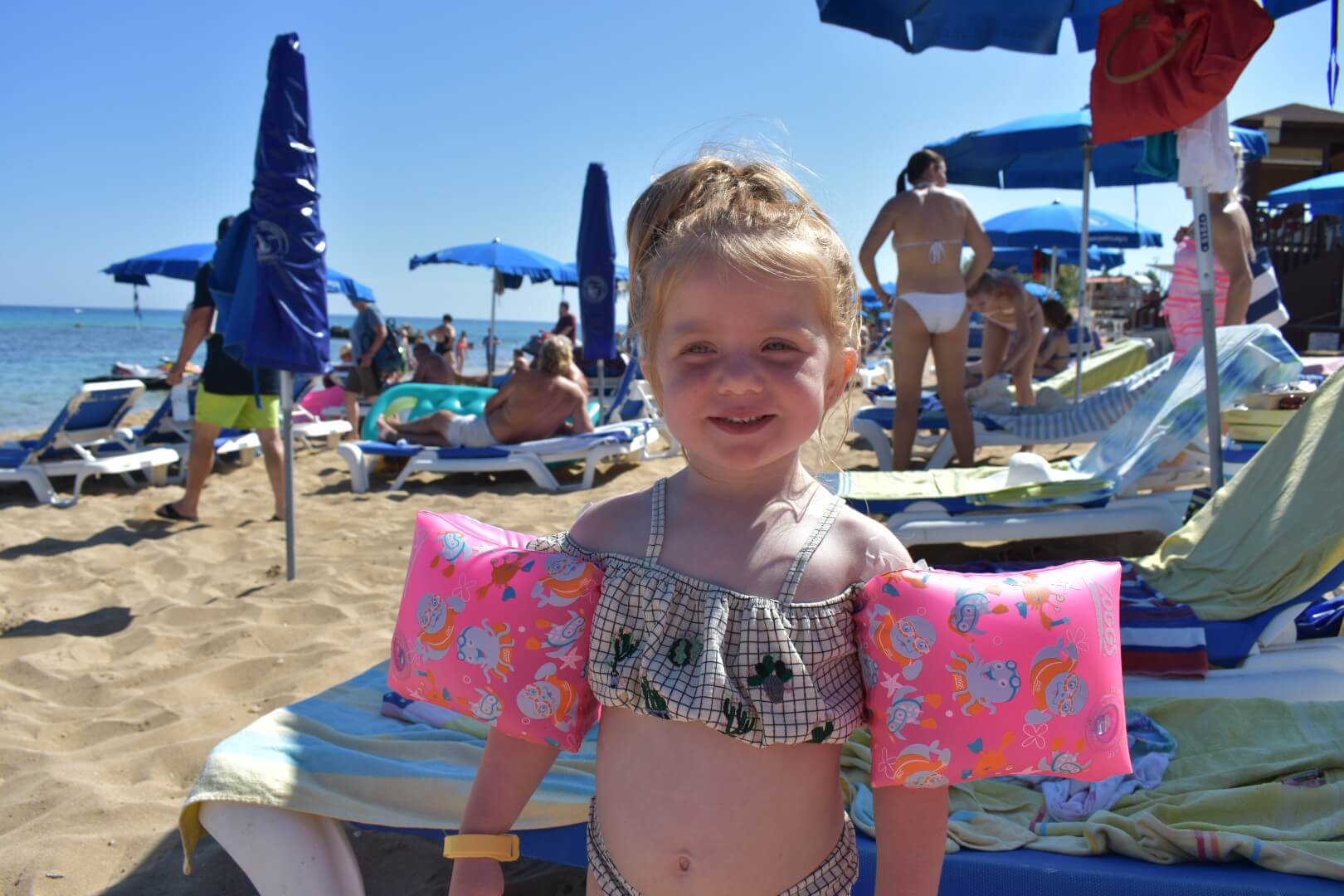 She loved playing on the beach and in the swimming in the pool every day but I think one of her main highlights was definitely going on the pedal boat. Adam and I didn't think she that would actually go down the slide but with her daddy in the sea to catch her she was soon whizzing down.