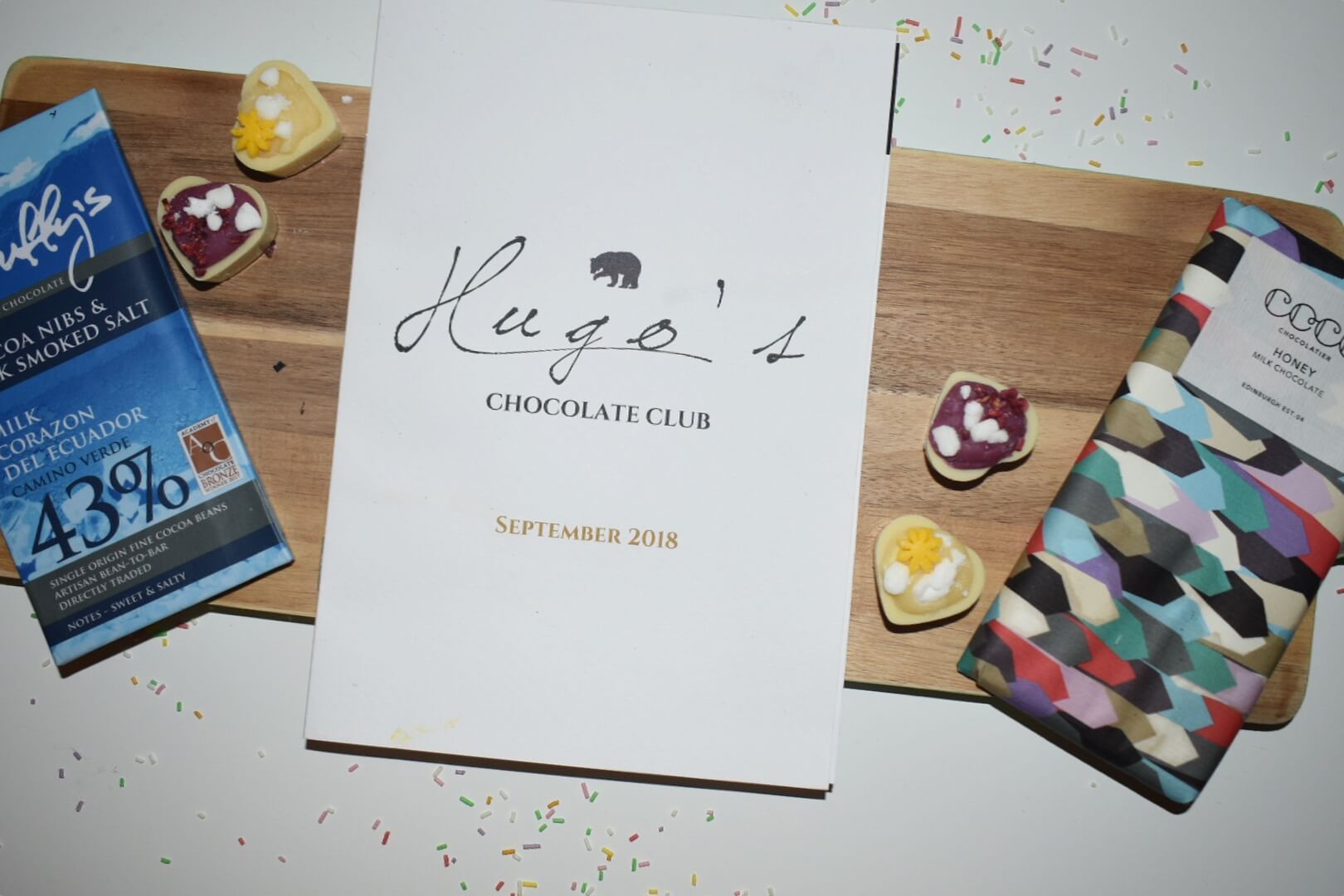 When Hugo's Clubs got in contact and asked if we would like to review their new Chocolate subscription box I jumped at the chance.
After all what mum doesn't love to indulge in a good bar of chocolate and a glass of wine at the end of a challenging day.
What is Hugo's Chocolate Box?
Hugo's chocolate box is monthly subscription box delivering artisan chocolate right to your door. You can expect a selection of filled chocolate, chocolate bars, truffles and even hot chocolates. Alongside the chocolate you also receive a booklet with a short biography from the chocolate makers and a tasting guide.
How Much is a Subscription?
Hugo's club have several subscription options available for you to choose from:
One month membership £22 per month
Three month membership £63 (£21 per box)
Six month membership £120 (£20 per box)
Twelve month membership £228 (£19 per box
All boxes delivered within the UK include free postage. There is also the option for a personalised message card if you are purchasing a gift subscription.
What we Received and our Thoughts
In the September subscription box we received award winning chocolate from Duffy's, Coco Chocolatier, Kneales and Chocolate Cottage.
I've now had a chance to try all of the chocolate included and my gosh it was yummy. I must say that the Chocolate Cottage individual chocolates were my faves. All the chocolate included is high quality and perfect for a cozy night in or a rainy Sunday film day.
As a mum at around £20 a box, depending on which subscription you opt for, the subscription box isn't something that I would buy for myself. I would feel so guilty spending that amount on chocolate, no matter how lovely it is. However it is something that I would buy as a gift for family members, friends and other lovely mummy's who deserve a treat.
When looking at other chocolate subscription boxes available Hugo's do provide competitive prices and I do believe that they are great value for money.
To conclude Hugo's Chocolate Box gets a big thumbs up from us and I will definitely bear them in mind when purchasing gifts in the future.