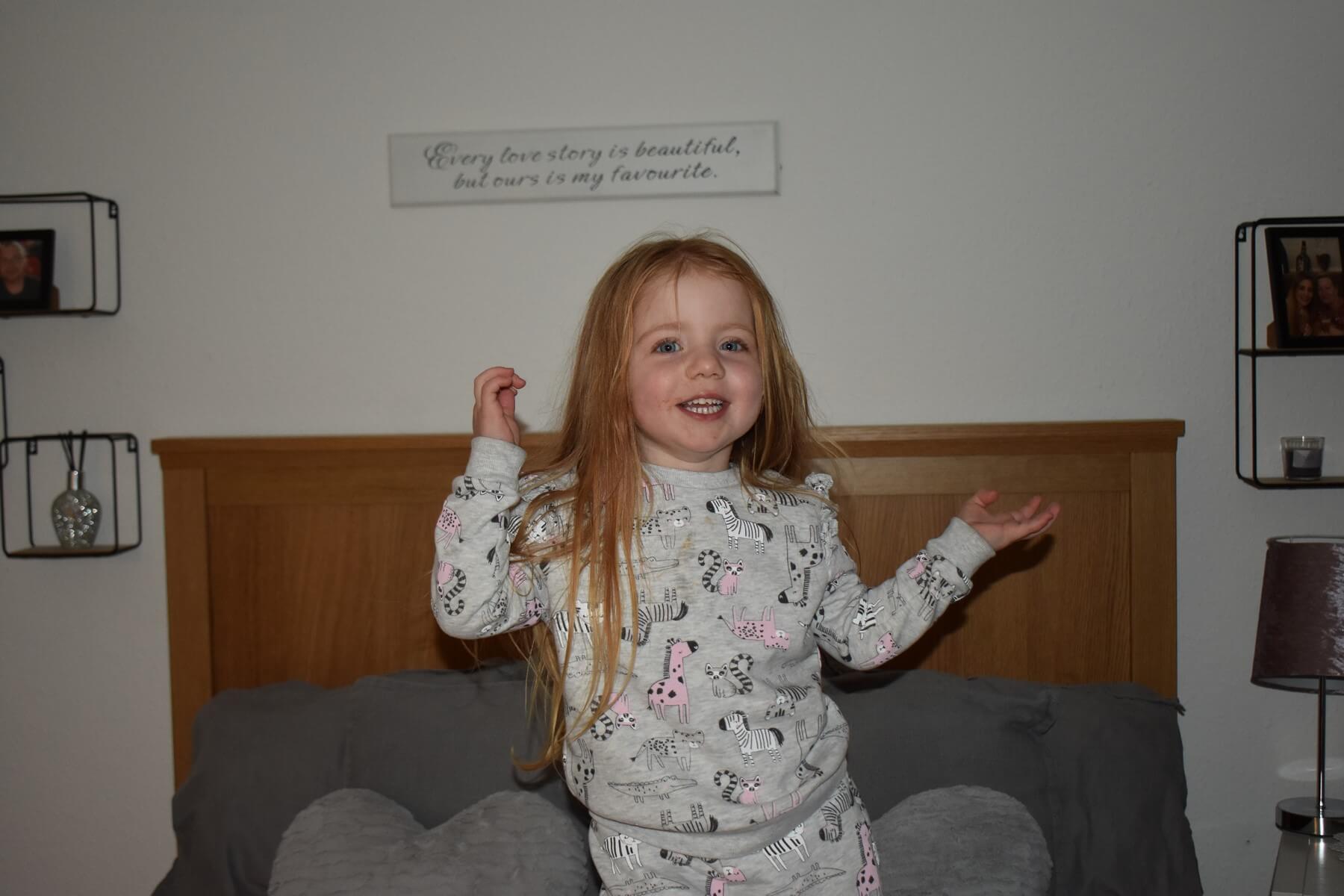 Welcome back to another week of living arrows.
A weekly link up with Donna from What The Redhead Said where I like to share my favourite photo or two of Olivia from the week just gone along with a little of what we have been up to to.
I can't believe we are 5 weeks into 2019. This week saw the arrival of the snow. We woke up on Friday morning to light covering that gradually started to melt throughout the day. Olivia had a great time exploring it in the morning. Especially running up and down the undisturbed snow in the carpark at my work, but theres no snow photos from us this week.
Instead this weeks photo was taken of Olivia jumping around on our bed at the weekend. The builders finally finished the major work at our house this week and shipped out for a few days meaning we could start to get everything back to normal.
Saturday saw Adam and I empty all the rooms upstairs and giving them a thorough clean before sorting all our stuff out and having a good declutter.
Although Olivia wasn't very happy about the fact that we are no longer sleeping in her bedroom she did make the most of having her space back.
She soon had all of her toys out and didn't even look like her room had been cleaned and tidied. She was so good entertaining herself while we got everything done on Saturday.
On Sunday when we visited the shops to pick a couple of bits, she was allowed to choose a new cd and then picked to go to the park with daddy while I had my hair cut. The park was still rather icy so instead they opted for soft play which she was excited to tell me all about once we were all home.