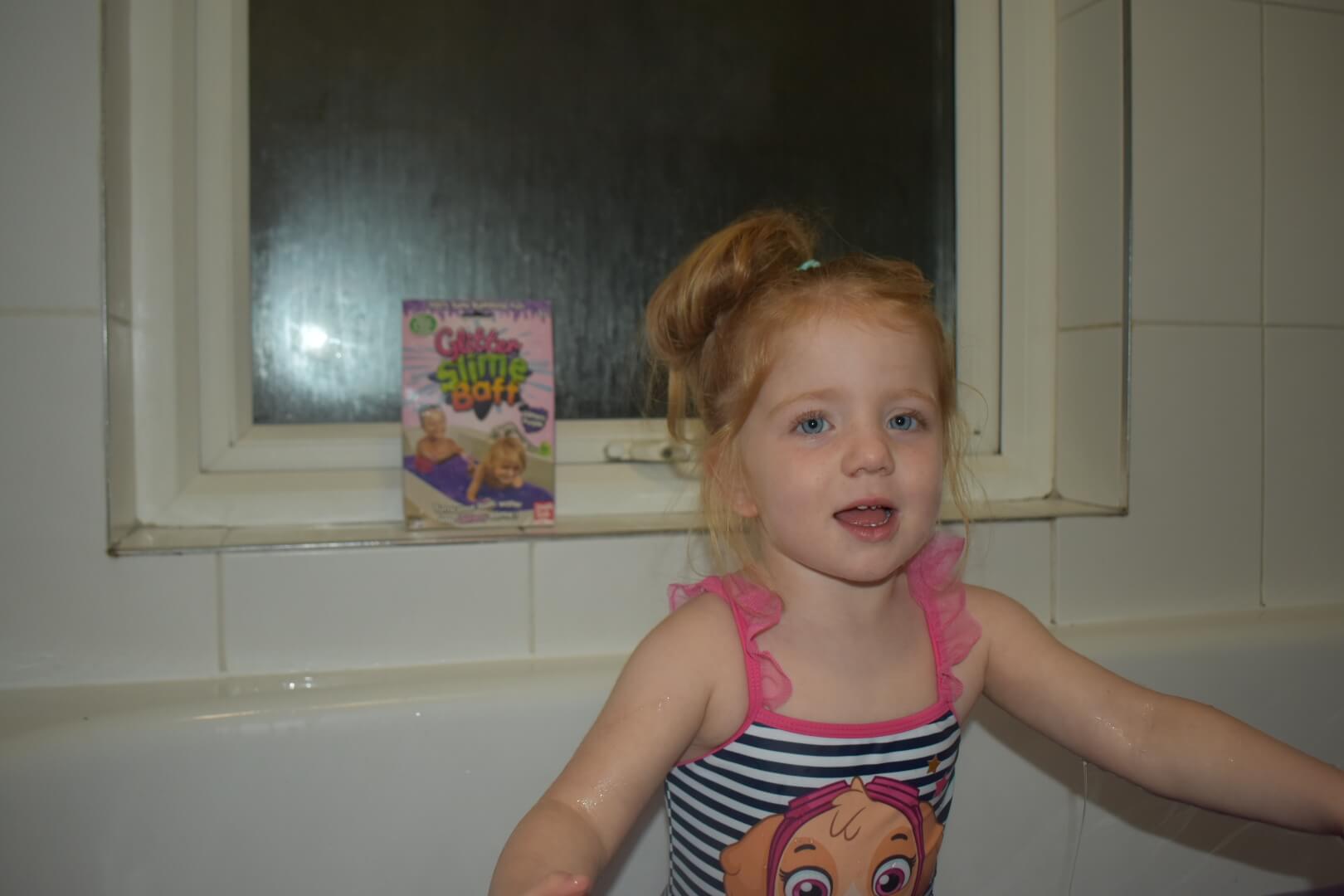 When I heard that Zimplikids were looking for bloggers to work with I jumped at the chance.
I've been a big fan of their product Jelli Baff for some time, using it for various sensory activities both at work and at home but I had never tried out any of their other products.
As soon as Olivia spotted the slime baff she was eager to try it. After all a bath full of slime is most children's dream, right?
How to make a slime baff?
All you have to do is run your child's bath water like normal and then sprinkle in the slime powder, giving it a good old mix.
How do you get rid of the slime?
This was the bit I was dreading but all you have to do is take out the plug, with water running so that it dilutes the slime more and let it wash away.
Our Review
After emptying half the packet into the bath, thinking we could keep the rest for another time, I wasn't very impressed with the consistency of the slime so decided to add in the rest. Still, to begin with I wasn't that impressed but soon the slime started to thicken. The consistency is a bit like gloop (cornflour and water). Olivia was able to scoop it up in her hands and then watch it run and drip off back into the bath. She also enjoyed scooping it up in her jug and fishing net.
I'd tied her hair up in the hope she wouldn't get it in there but before long she was splashing and swimming around in. But it actually washed out of her hair with just one lot of shampoo which I was really impressed in.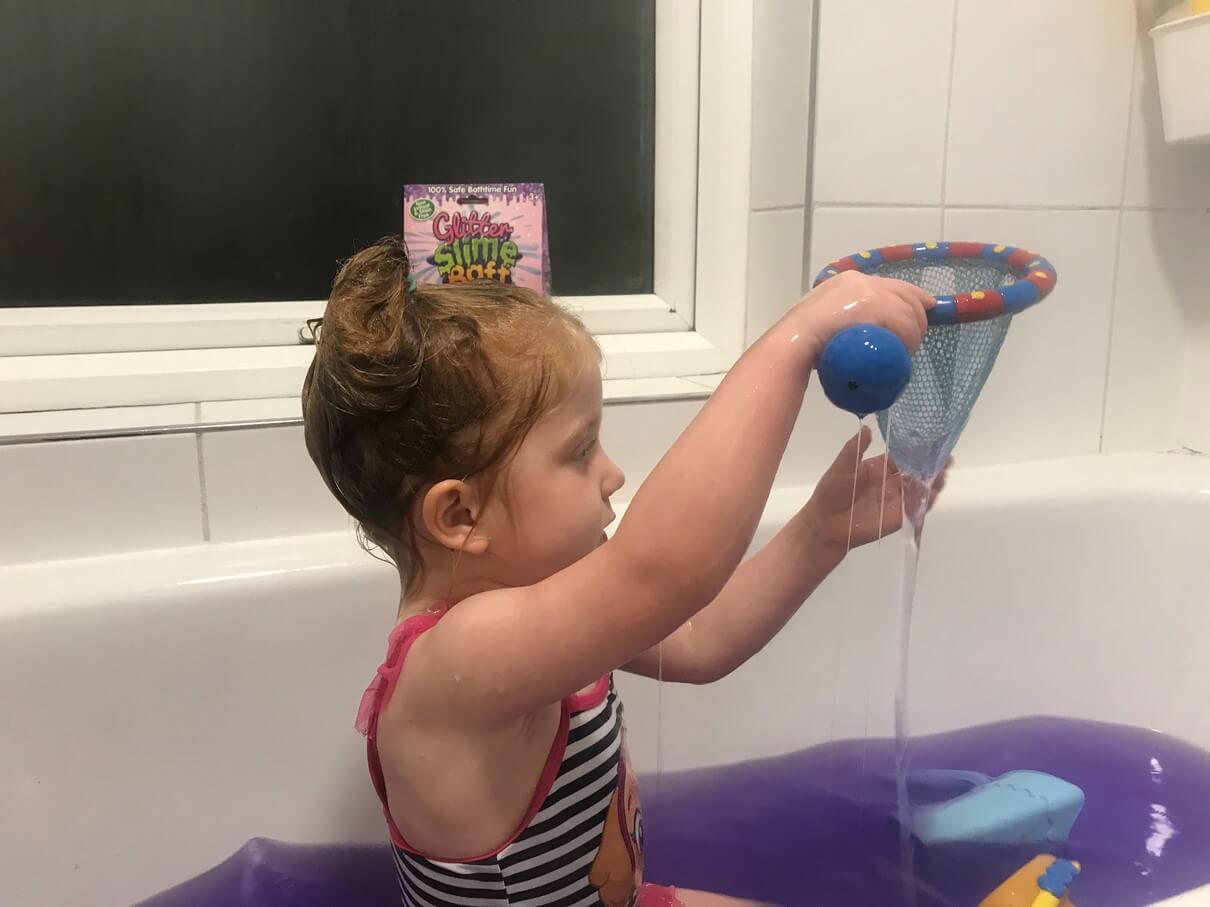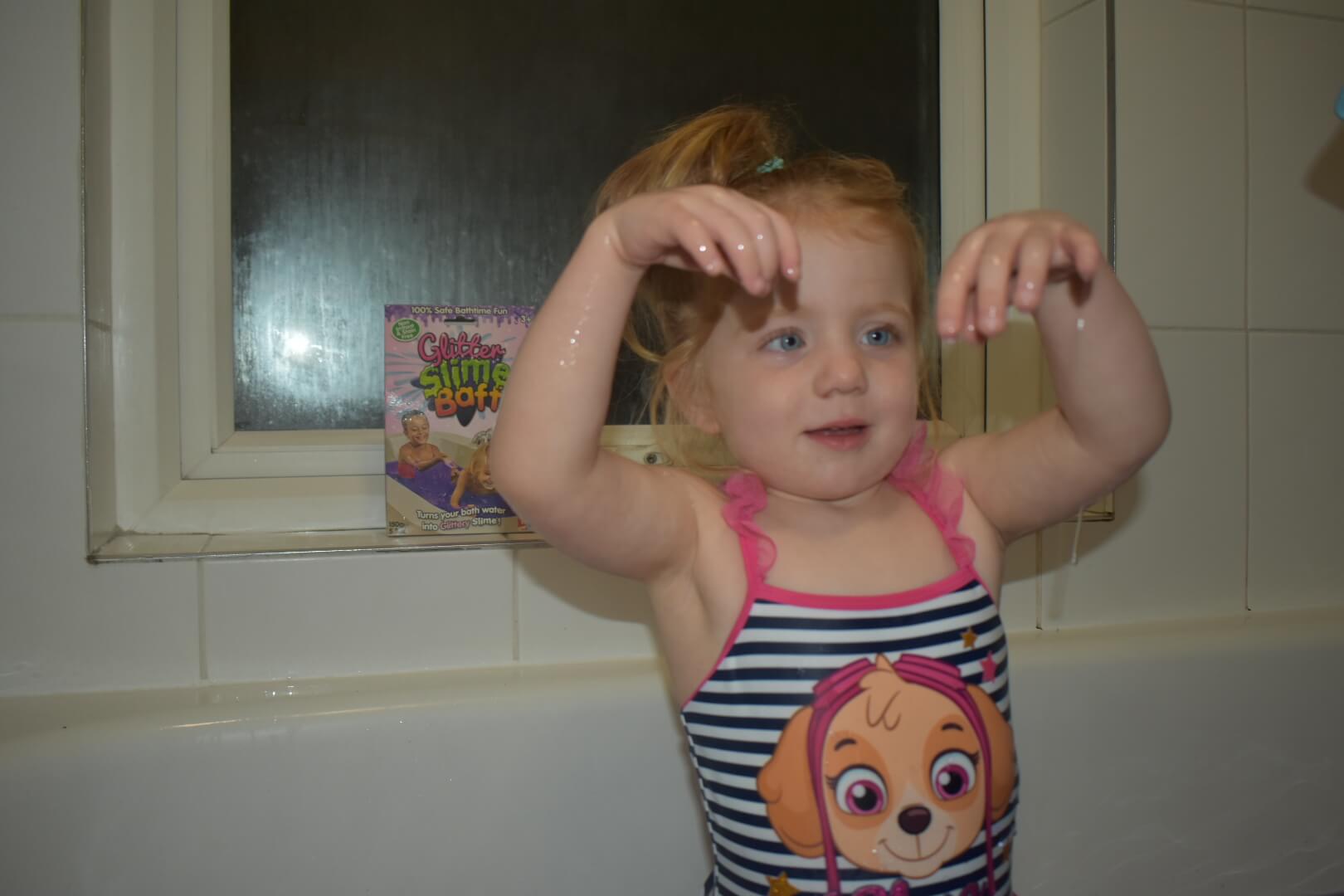 I was also slightly apprehensive about her skin as she gets eczema flare ups and has really sensitive skin but the slime baff didn't have any effect at all.
Once she had finished, after a good 15 minutes of playing, only because she wanted a wee I was also impressed with how easily it washed away. The purple colour didn't stain the bath or her skin at all, just leaving behind a few bits of glitter which were easily washed away.
If your looking for some bath time fun I would definitely recommend the zimplikids products. With Christmas just around the corner they would make great stocking fillers. Head on over to their website to check out the full product range.