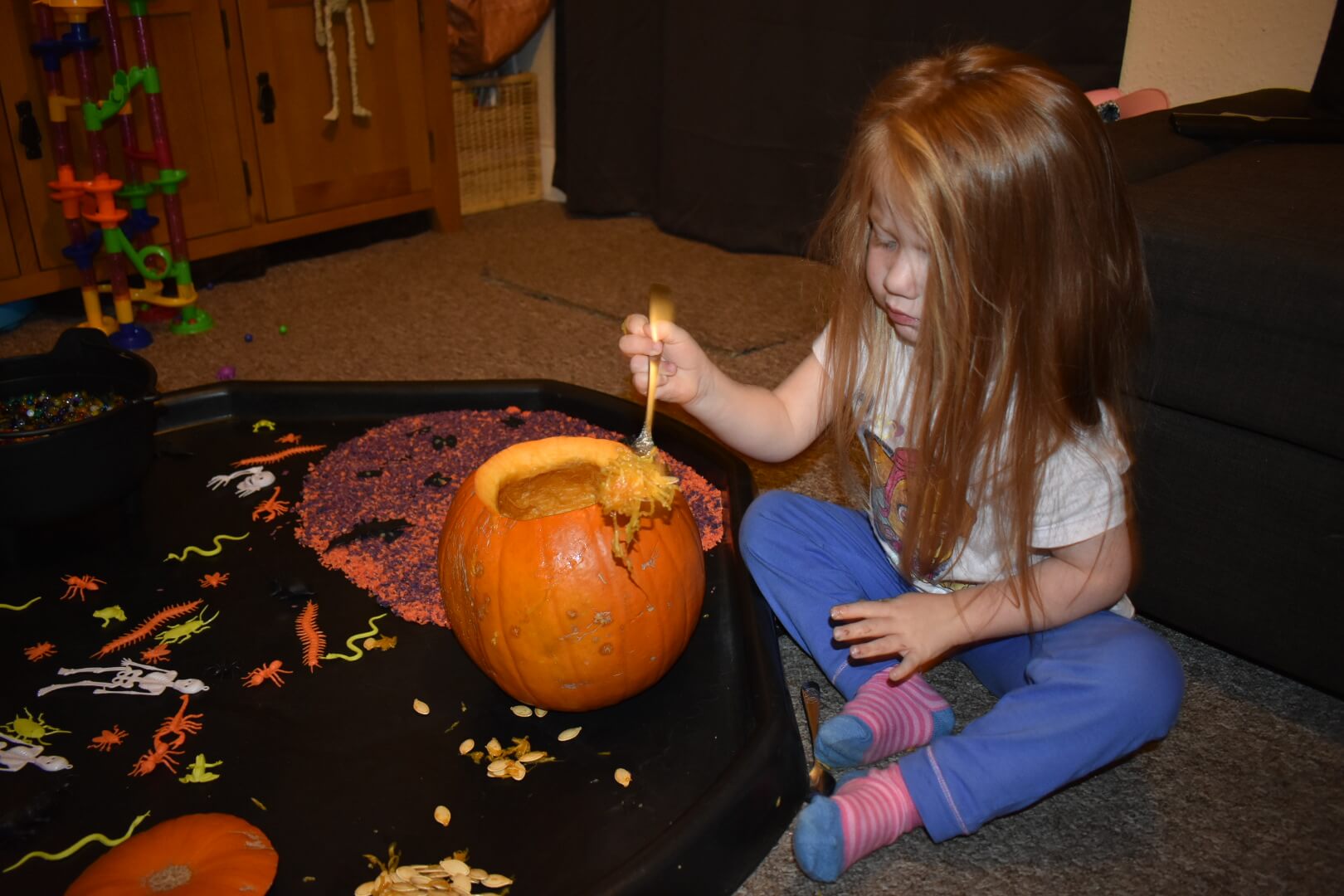 Looking for some Halloween sensory fun to keep the children entertained?
I have just the thing, a halloween inspired sensory tray. All you need to create your very own is –
Rice
A pumpkin
Water beads
Plastic halloween figures
Paint
Spoons for scooping
A cauldron or some pots
Another option is jelly
I picked up our cauldron in B&M to make our witches brew in. Our pictured witches brew is made up of water beads and spiders but let your imagination run wild. There are so many options.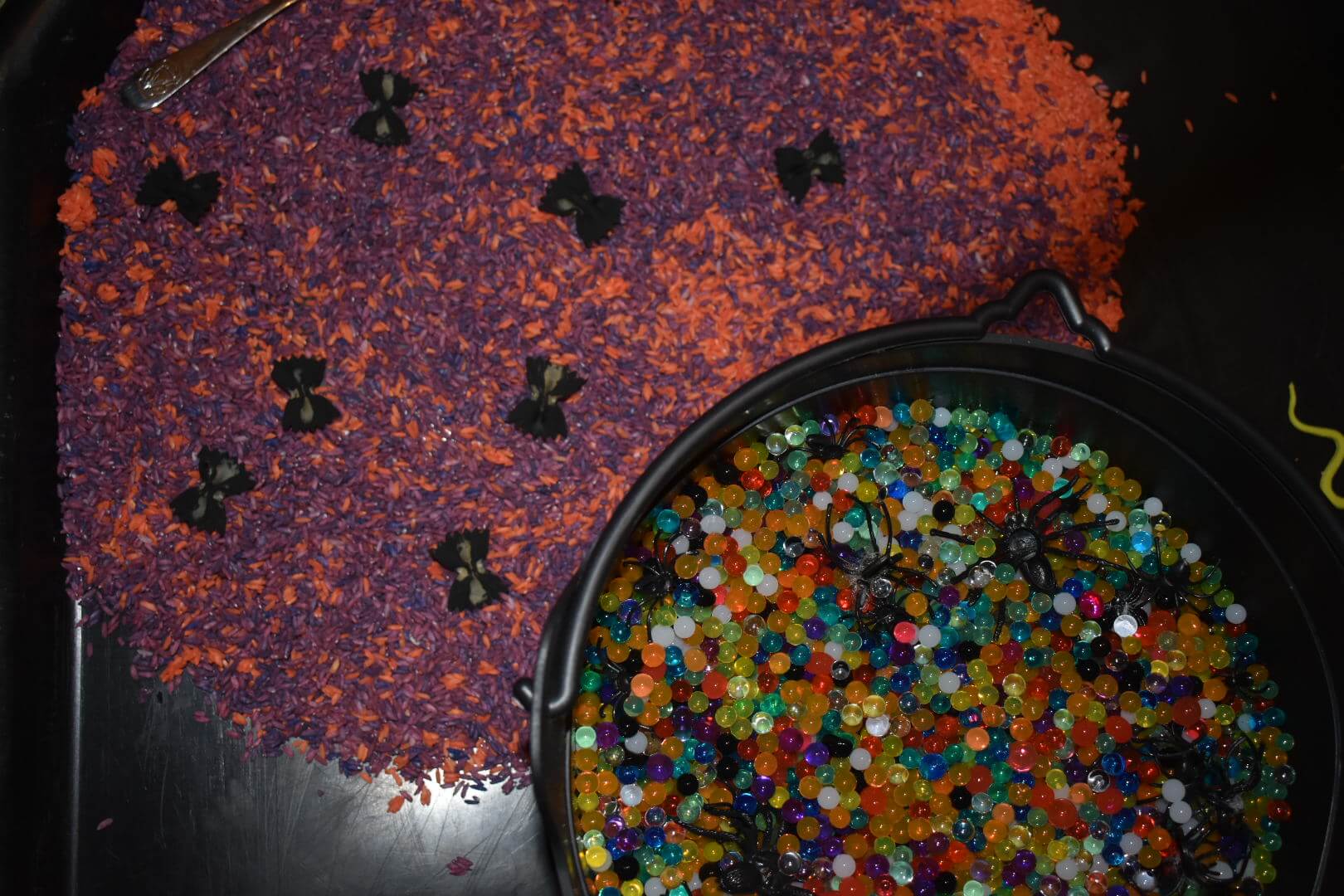 Also in our tray we had some rice that I had coloured with paint and black pasta bats. As well as different plastic halloween figures, which most shops have in their halloween section. (I got ours from Sainsbury's). I also included a pumpkin from one of our many pumpkin patch trips with spoons for Olivia to explore the insides.
Olivia stayed engaged a lot longer than I thought she would. Combining the different resources, scooping and pouring and using her imagination to play with the different figures.
What halloween inspired sensory play do your little ones enjoy?