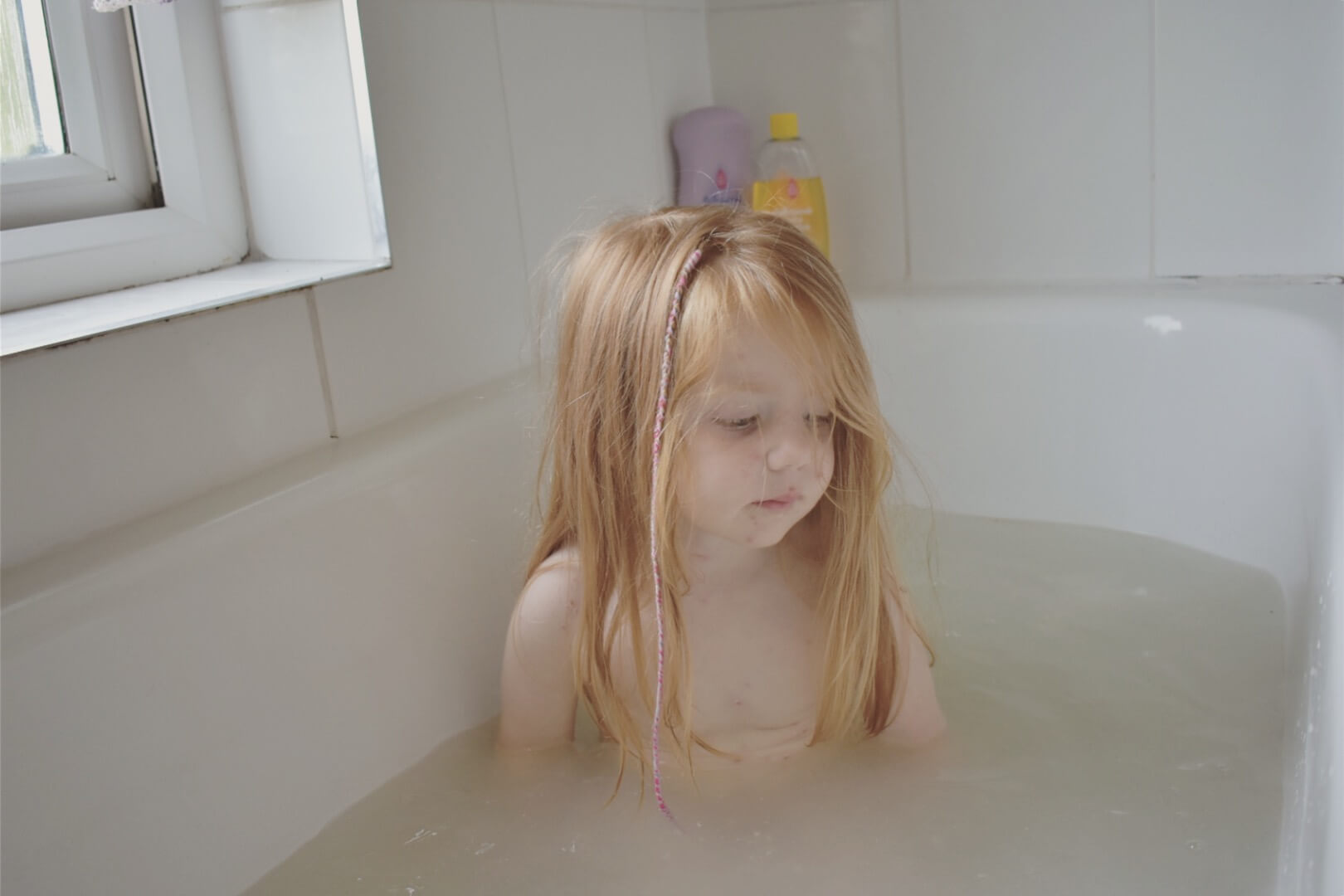 Every Monday I will be sharing a photo of Olivia from the week just gone joining in with Donna's Living Arrows.
This weeks photo was taken yesterday. Day 3 of chicken pox. Need I say anymore.
To be fair to her during the day she has been like her usual happy crazy self. But when she gets tired and when she is sleeping is a totally different story. Sleep has been very limited and I'm hoping that the end is in sight.